Welcome to Karande & Associates, S.C.
Dr. Vishvanath C. Karande, M.D. leads the practice and is board certified in Reproductive Endocrinology and Infertility and has been practicing in the Chicago metropolitan area since 1992. Over the years he has helped thousands of couples to achieve their dream of having a baby. This has been accomplished at a consistent level of excellence comparable to any other practice on a national level. Although the name is new, we are thus, really a well-established infertility practice.
Providing patients with personalized care is something that we have always emphasized.
This has been accomplished because of our outstanding personnel including nurses, technicians and administrative staff. The embryology laboratory, under the direction of Dr. William Hazlett, Ph.D., has a team of top-notch embryologists and state-of-the-art equipment.
Our infertility practice offers treatments in all aspects of infertility and specializes in in vitro fertilization (IVF) at our facility in Hoffman Estates. This includes treatment of all aspects of male factor infertility under the expertise of Dr. Robert Brannigan, M.D. who is an Assistant Professor of the Department of Urology at Northwestern University Medical School in Chicago. The assisted reproductive technologies program offers the latest techniques including intracytoplasmic sperm injection (ICSI), assisted zona hatching (AZH) as well as pre-implantation genetic diagnosis (PGD).
Initial Testing Phase of Treatment
To determine the diagnosis and develop an appropriate treatment plan
Often times the most frustrating part of infertility is to answer the question of "Why?". To hopefully help find the answer to this question, we will have both partners complete some testing. This testing will help answer some very important questions in order to provide you with the best course of treatment.
Below are some of the questions we will seek to answer through testing. Depending on your situation, additional testing may be necessary.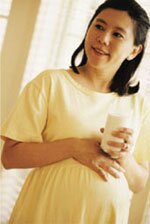 Are you ovulating?
Are your fallopian tubes normal?
Is your uterine cavity normal?
Do your ovaries show signs of Diminished Ovarian Reserve?
Are your hormones within normal limits?
Is the semen analysis within normal limits?
Treatment Options
Our state-of-the-art infertility clinic offers a wide range of reproductive care, including: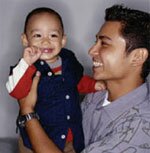 In Vitro Fertilization (IVF)
Donor Egg
Donor Embryo
Reproductive Surgery
Intra Uterine inseminations
Reproductive Immunology
Preimplantation Genetic Diagnosis (PGD)
Assisted Zona Hatching (AZH)
Gamete Intra-Fallopian Transfer (GIFT)
Zygote Intra-Fallopian Transfer (ZIFT)
Male Infertility Treatments
To learn more about these treatment options, please visit the following links:
The American Society for Reproductive Medicine (ASRM)
The Society for Assisted Reproductive Technology (SART)
RESOLVE: The National Infertility Association
HealthBanks
Internet Health Resources (IHR)
Contact information:
We have three convenient locations and offer evening and weekend appointments.
Office phone (all three locations): (847) 884-8884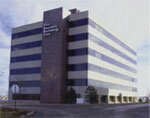 Hoffman Estates (Main):
1585 North Barrington Road
Doctors Building Two, Suite 406
Hoffman Estates, IL 60194
Arlington Heights:
William J. and Marian Busse Center
for Specialty Medicine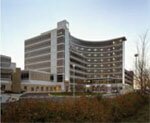 880 W. Central Rd.; Suite 3400
Arlington Heights, IL 60005
St. Charles:
2320 Dean Street
Building 2; Suite 102
St. Charles, IL 60175
For more information, please see our web site: www.karandeivf.com