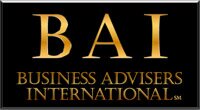 Business Advisers International AdviCoachsm Franchise: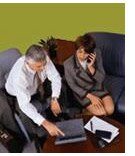 Business Advisers International has a premier franchise opportunity as an AdviCoachsm. As an AdviCoachsm you will be exclusively trained as an expert in combining both the supportive and educational processes which allows businesses and individuals to achieve their desired outcomes. Our franchisees receive intensive initial and ongoing training to consult, mentor, facilitate, and train people in all businesses to achieve the success they desire - whether it involves starting up, increasing profitability, improving employee performances or implementing systems, managing, expanding, or exiting the business. Our AdviCoachsm operate their business consulting practice with the support of Business Advisers International. Anyone with general business experience who will enjoy helping those in business achieve their goals will make a successful Business Adviser franchisee.
How you develop revenues as an AdviCoachsm?
As an AdviCoachsm you will be able to choose how you work with those in business. Our business model will allow you to work in the capacity of a business consultant, coach/mentor, trainer, and/or facilitator. You will receive all of the tools and support you need to immediately begin working. You will help individuals in business in a wide variety of areas ranging from Conceptualization to Sales & Marketing to Operations and Training. You will have the opportunity to work with businesses of all sizes in any industry you desire to utilize your existing or newly developed expertise. Our training and unique proven business model will teach you how.
What applications and systems do you receive as an AdviCoachsm?
One of the main reasons people invest in a franchise is because there is a systemized approach with the necessary means already in place to develop the business represented. At Business Advisers International we take great pride both in the array and quality of the applications and systems you will receive to help your clients achieve the success they desire in business. Our approach provides every Business Adviser with a 1) a general business evaluation to perform a broad needs examination, 2) software applications to analyze those needs and provide specific solutions, 3) customizable systems with policies and procedures to implement solutions, and 4) the applications and systems of Business Advisers' strategic alliances. Business Advisers International is regularly upgrading and adding to these applications and systems to insure the quality of its systemized approach.
What training will you receive as an AdviCoachsm?
The initial Business Advisers Phase One Institute training takes place over 8 days, and is followed by Phase Two Institute 90 days after Phase One. Our training for our Business Advisers is unsurpassed. It is conducted through the educational arm of Business Advisers International, known as the Business Institute, Advisers and includes both initial and ongoing training. The BAI training is designed to provide our AdviCoachsm with in depth, comprehensive expertise and skills to work with all businesses. It will teach our AdviCoachsm how to work in the capacity of a consultant, mentor, trainer, or facilitator, and in the fundamental areas of finance, sales and marketing, management, and operations, as well as other specific areas most businesses will need assistance in, such as ethics, leadership, supervising, team building, sales training, customer service, and telephone skills.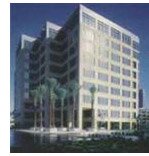 What Performance Enhancement assistance will you receive?
The support of all AdviCoachsm Team members is unparalleled. When you are awarded the franchise opportunity from Business Advisers International you are considered part of our professional family, and your success becomes our main concern. Before you leave your initial training through the Business Advisers Institute, you will complete a business development plan for your Business Advisers practice. Then, upon your return to your office, you will be assigned a Business Advisers mentor to work with. He or she will guide you every step of the way. Our "open door" policy gives you direct access to everyone in the Business Advisers International Performance Enhancement Center to ensure your success.
Reasons for Choosing Business Advisers International
Freedom
Our opportunity gives you the personal freedom to 1) create the professional consulting practice you want, 2) work with the businesses you choose, 3) make the income you desire, 4) work during the hours you wish. No longer will someone else be telling you what to do and how to do it. No longer will someone be limiting the utilization of your talent and income potential. You will have the freedom to choose.
Experience
We have extensive experience and talents in creating and developing professional service franchises internationally.
Commitment
We are committed to helping you create the lifestyle you deserve through being a BAI franchisee. "AdviCoachsm - Dedicated to helping those in business achieve the success they desire"
Professionalism
Our opportunity is the Premier Business Consulting Franchise in the world; our standards for the selection of our Business Advisers, their training, tools, and support are superlative. Our analysis, planning, monitoring, projection, and training programs, "our tools," are all top programs and state of the art designed by experts and proven in the field.
Concept
Our opportunity is unique. It allows you to create relationships and generate fees in four capacities as a business consultant, mentor, trainer, and/or facilitator, as a generalist or specialist, in the four fundamental areas of any business - finance, sales & marketing, operations, & management, or in any area you have prior experience in, or wish to develop after our training.
Training
Our training is unparallel in the world of franchising. It begins with intensive education soon after you join Business Advisers and continues throughout the life of your relationship with our company. All is conducted by experienced professionals who are successful in their fields, and covers training in consulting, coaching, training, and facilitating, finance, sales & marketing, management, & operations, and no less than 12 other specific topics ranging from leadership to team building. Training is also conducted thereafter on pertinent topics continuously via our state of the art Virtual Training Academies 24/7.
Tools
Our tools are wide ranging and include everything you will need to begin working immediately to build your practice.
Performance Enhancement
From the first day after you're awarded a franchise, you will receive continuous support to attract clients, service their needs, and handle the growth of your practice. In addition, you will have access to other Business Advisers via our exclusive BAICentral Network, and you will have access to our research resources and case library. The bottom line is no one fails using the BAI System, no one. We are successful only if you are, and we are committed to you creating the successful practice you desire.